howdy, i'm taking a lap around the country on a rickety old motorcycle. it's a damn shame i don't have a camera for most of it, like going through the mississippi delta the shack capital of the known world. but i did get to borrow a digital camera for my trip to reverend rice's cross garden and trailer park.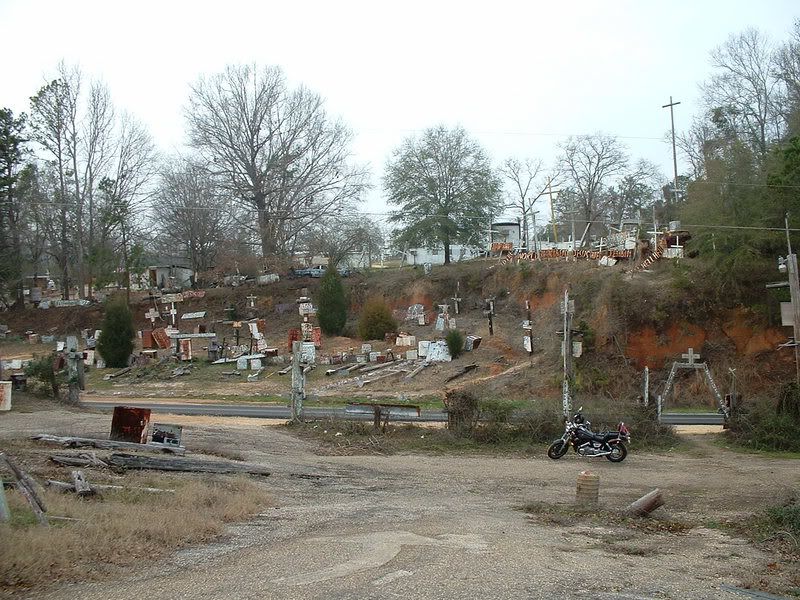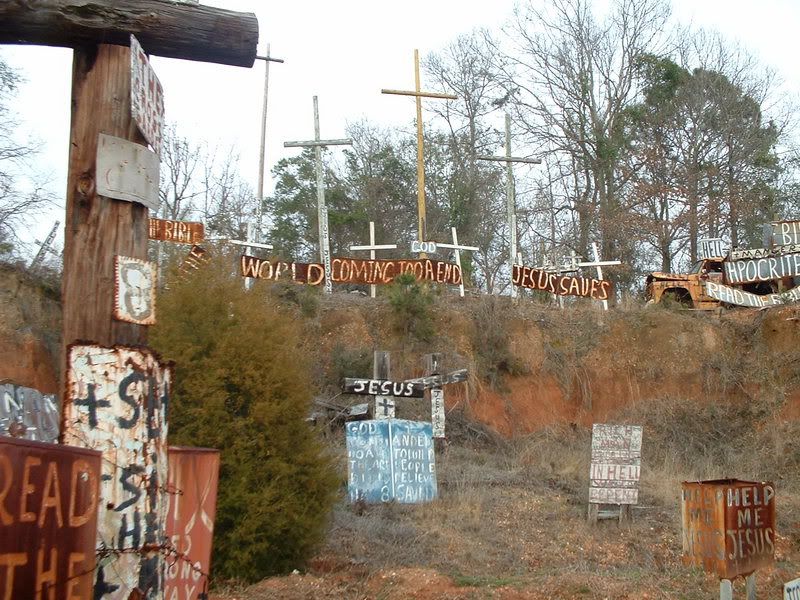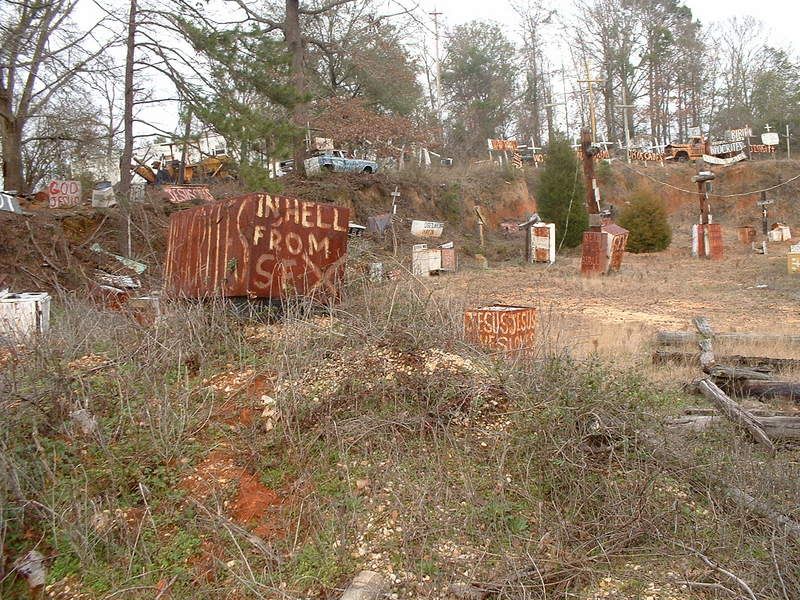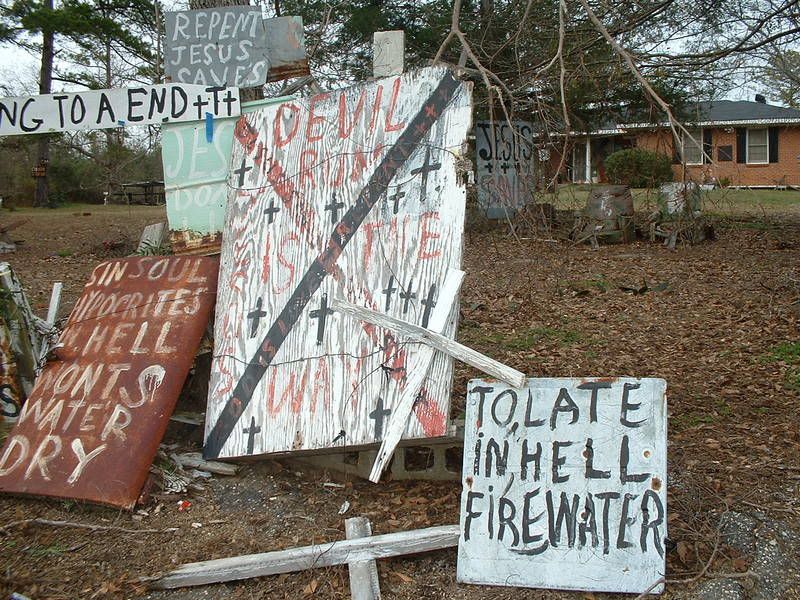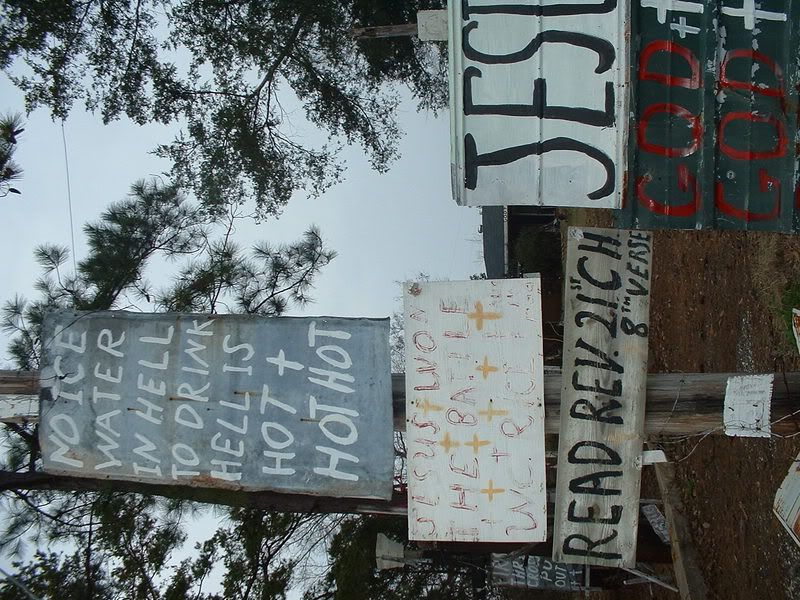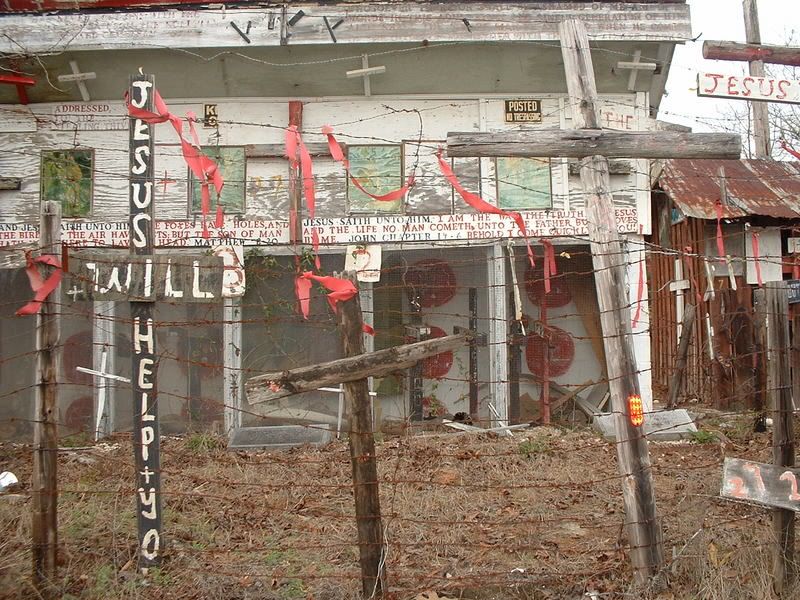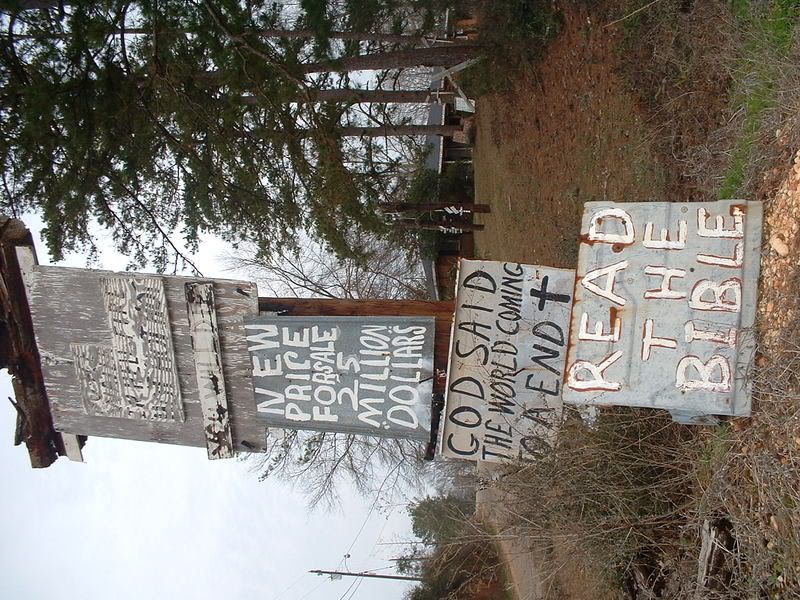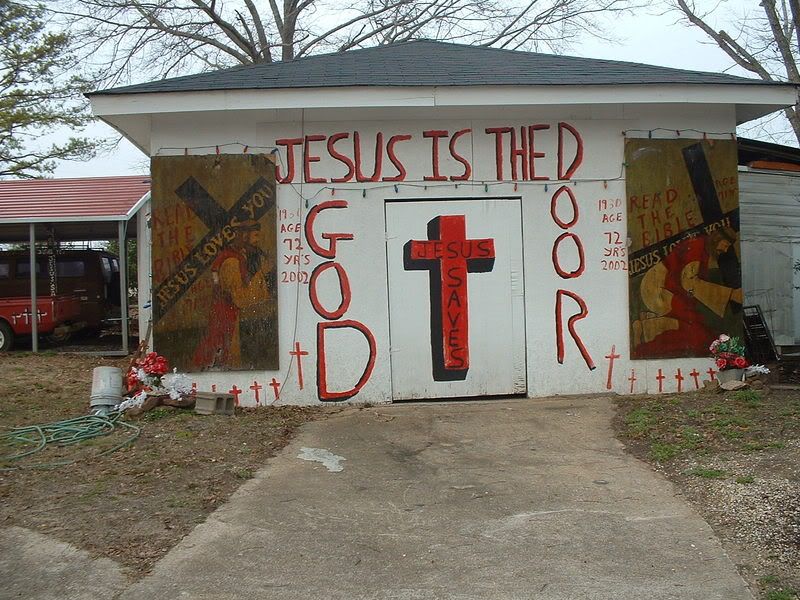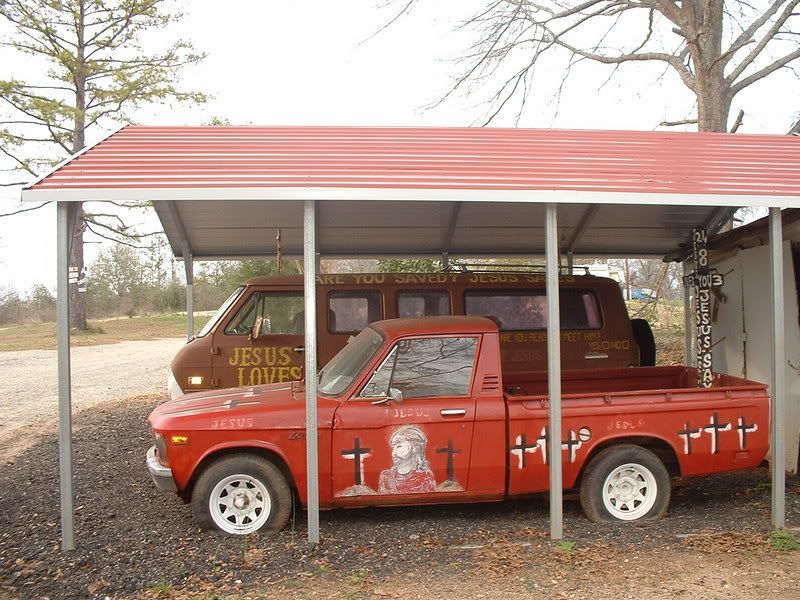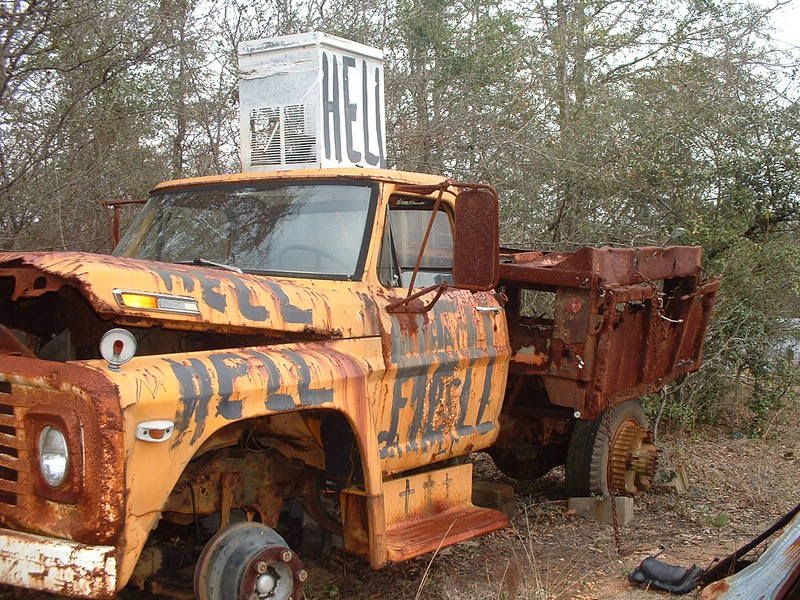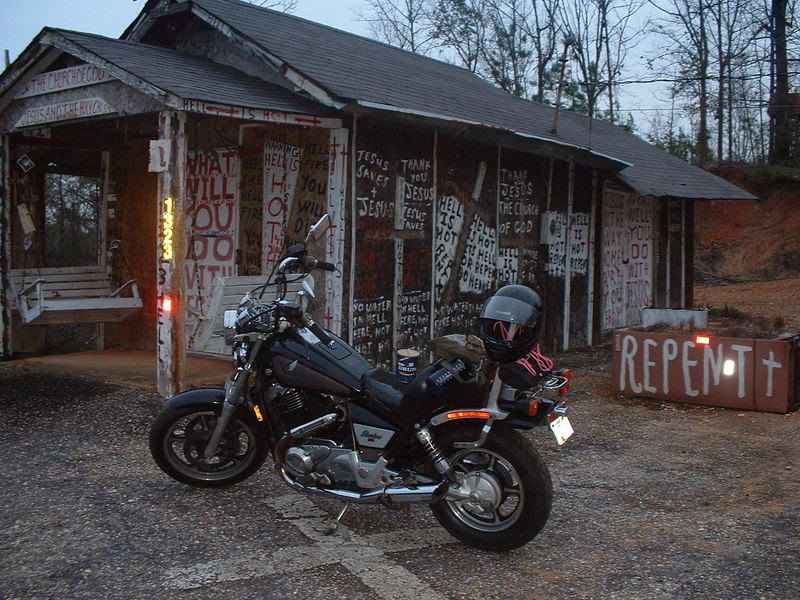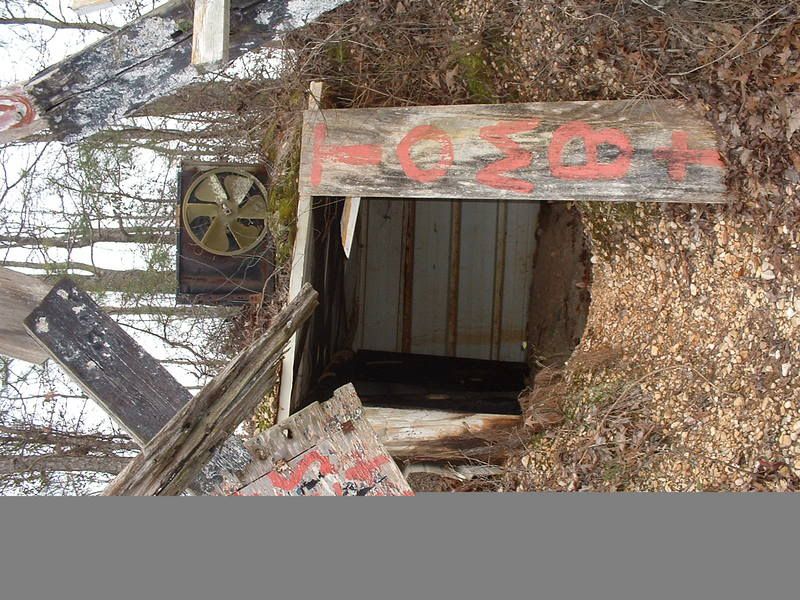 i got to meet the good reverend's widow in her home (which contained even more crosses than than the garden) signed the guest book under neath the names of many an elder this elder that from salt lake city. the widow relayed her frustration that god had not called her husband to less back breaking calling, apparently he worked himself to almost literally to death.

the new outsider art movement has been a blessing and a curse to the cross garden, on one hand they are able to keep the place up by selling off the crosses. on the other there's nothing stopping anyone driving down the road from picking up a few souvenirs.

at one point the reverend (not actually ordained, very much honorary) had a praying dog that would bow it's head whenever mr. rice would pray and would not look up until he heard amen.

mr. rice seemed to be an exceptionally sweet affable sort from everything i read on the roadside america site, very full of enthusiasm. his widow said he was very excited to pass on from this life. and surely there are few more qualified to make past the pearly gates than him.